Introducing Caramena
Edit
Explore the seemingly endless universe of Caramena! Take a look at the world behind the scenes of stories like "Lady Lionheart" and "The Swordsman | The Minstrel". Learn everything you wanted know about the politics, past events, geography, and biology of the world created by M.Humble. And that's just the start.
Caramena can be roughly broken up into the New World (which consists of the continents Loustehd and Aorstehd), and the Old World (the continent of Noraav). Find out more about each country on their pages.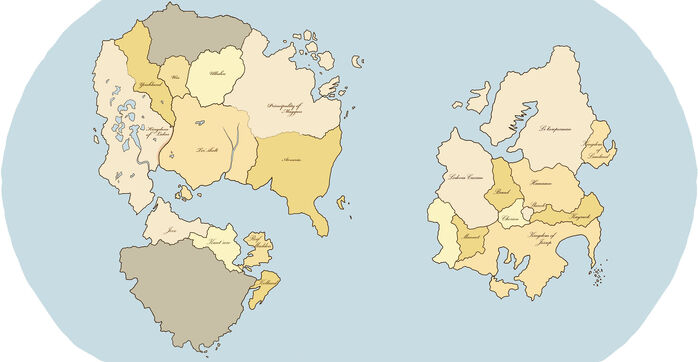 Countries of Caramena
 Outer Space

Solar System

Caramena

Tectonic Plates
Climate
Natural Resources
Trade Routes
Moons

Neighbouring Planets
Constellations

Religions
Passage of Time

Keeping Time
Calendar
Timeline of Major Events

Languages

Brutsk
Cruish
Kash
Luhnic
Magganese
Serrish
Surian

Creatures of Note

Dragons

Biology/Types
Species
Distribution/Ranges
Latest activity
Edit
Photos and videos are a great way to add visuals to your wiki. Add one below!
Community content is available under
CC-BY-SA
unless otherwise noted.